About Us
Welcome to Global Manpower Services (GMPS)
Global Manpower Services (GMPS) is a one-stop shop for all your HR Recruitment services. It is a one of the well-established and reputed professional Manpower Recruitment Consultants in India. We have been providing end-to-end recruitment services right from junior level to senior level positions to our esteemed clients in all over the world, mainly in India & Abroad. This combined with our role as single objective to form partnership with clients and candidates- - Building Careers, Building Organisations.
We have with us extensive experience in utilizing our expertise as well as professional recruitment principles to find best possible placement solutions for our clients. Being a global recruitment entity, we have with us experience of having placed job seekers in Domestic & international. We have an unmatched experience in helping companies recognize, grow, and promote real talent. It is important that we follow the same principles ourselves. It's a thorough Hiring process leading to a successful recruitment of employees making us the ultimate choice for partnering in your recruitment process.
We constantly update our data base (GMPS own database, Headhunting, Advertisements, Referrals, Database access to all leadings job portals) that allow us to offer best candidates for right job. In today's world of unprecedented competition and technological changes, the need to hire the best and apt talent is of utmost importance. Our team will help you in hiring the best talent.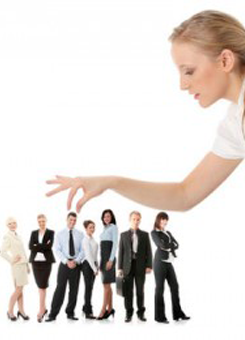 Well-connected, hands-on, client-centric, personable, & impeccably professional, the team at GMPS goes above & beyond the call of duty. By immersing themselves in end-to-end strategies that include detailed follow-ups, the GMPS team demonstrates their dedication to building lasting relationships.
Read More